mini coconut tree,led tree,bonsai coconut
Contact Us
Skype:ledbestseller
MSN:ledbestseller@hotmail.com
Email:manager@hollinlighting.com
TEl:+86-760-22115895
FAX:+86-760-22115896
Mobile:+86-13316564222
mini coconut tree
Product Basic Information
Voltage:
110v,220v,230v
Height:
1-3m
Diameter:
0.5-4m
Color:
Red,Green,Blue,White,Yellow,Pink
QTY Of LEDS:
6pcs leaves
Rated Lifetime:
More Than 5,0000
Working Temp:
-30C To 60C
Certification:
CE,Rohs,etc..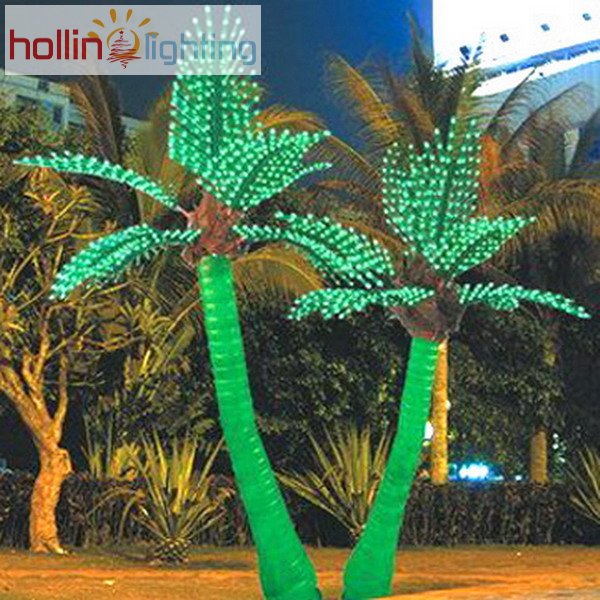 Welcome to visit our marvellous LED mini coconut tree light in green
The mini coconut tree light is designed virtually to true coconut palm tree. It is a great breakthrough of light decoration.
The leaves of the coconut palm tree light are made up of PC plastic lamp tubes(LED). Controlled by the lamp tubes twinkle in waves and give the effect of the leaves swinging in the wind. Remote control is available to set pace of branch lighting.It is suitable for both indoor and outdoor use
Related Articles
More Information
©2011 hollinlighting.com All right reserved
TEL:+86-760-22115895 FAX:+86-760-22115896 Moblie:+86-13316564222