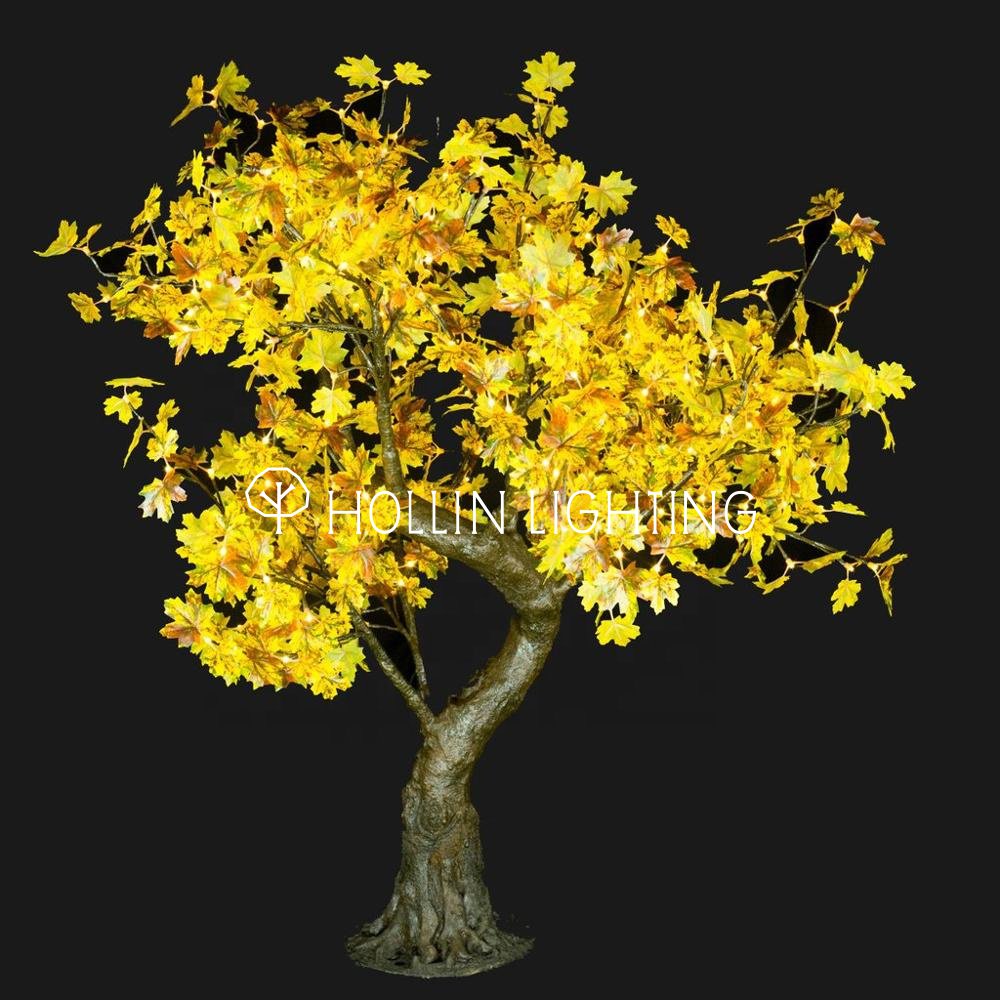 Realistic shape 24V low voltage LED simulation maple tree HL-MT030
Voltage:24V
Height:2M
Diameter:1.5M
Color:Red,Green,Blue,White,Yellow,Pink
QTY Of LEDS:958PCS
Rated Lifetime:More Than 5,0000
Working Temp:-30C To 60C
Certification:CE,Rohs,etc..
Warranty:1 Years
Realistic shape 24V low voltage LED simulation maple tree HL-MT030

For LED simulation maple trees, we have 2 different types of maple blossoms for your selection! They are all very salable in the markets!

You don't need to worry about the LED trees' installation with our detailed/clear manual.
Major specifications:
Product height: 2m(6.5ft)-customizable
LEDs quantity: 958pcs-customizable
Voltage: 24V, 110V, 220V-240V
Maple Blossom's color: red, yellow, green, black, white, pink, blue etc.
LEDs color: Red,Orange, Green,Blue,White,Yellow,Pink, Purple
Different heights/width can be customized.
Easy to be installed and disassembled.