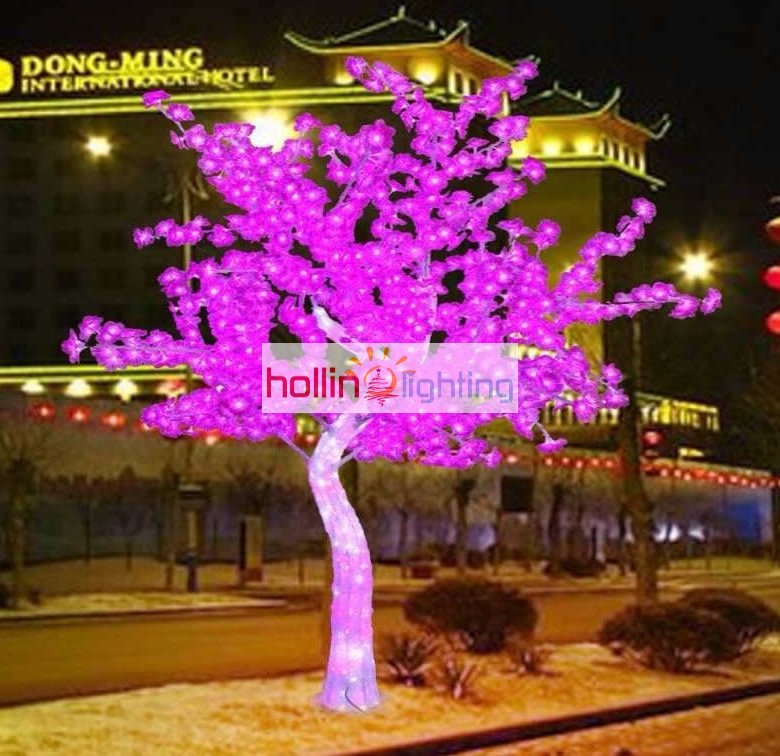 Pink LED ABS cherry tree HL-ABS-003
LED tree lights are both suitable for indoor and outdoor use. They are very easily to be installed and disassembled.
Except for Wedding party use, Christmas use and different events, LED trees can be used as attractive alternative lighting source for
summer & autumn use! For restaurants, pubs, seating areas or car park places, they will be your great helper to attract new customers.
Product Spec.:
Product height: 2.2m
Product width: 2.0m
LEDs quantity: 1664pcs
Voltage: 24V, 110V, 220V-240V
Wattage: around 100W
Blossom's color & LEDs color: Red,Orange, Green,Blue,White,Yellow,Pink, Purple
Different heights/width can be customized.
Major characteristics:
1. Simple installation
2. Simple dis-assembly
3. Free of maintenance
4. High quality UL/UK BS/SAA/CE GS standard; with CE, Rohs certificate
5. Low power requirements
6. Low energy consumption
7. Long operation lifetime
8. Brightness adjustable control; Blinking function
9. Anti-dazze /Non- glare
10. Safe and environmental-friendly product
11. Lifespan: 50,000---100,000 hours
12. Warranty: 1 year and free maintenance