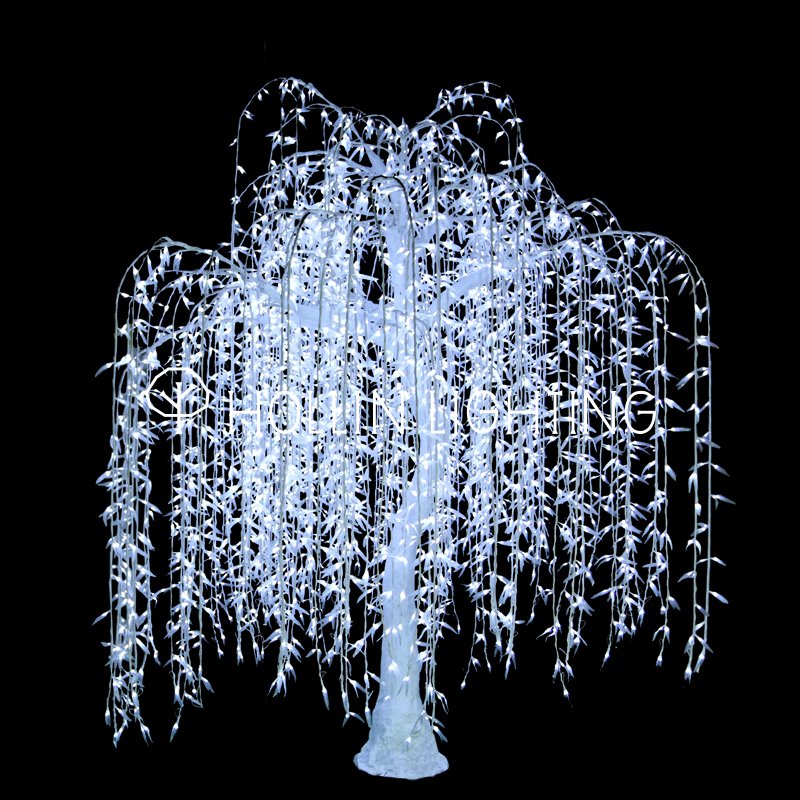 Outdoor/indoor led simulation weeping willow tree lights HL-WLT040
Voltage:24v,110v,220v,230v
Height:3m
Diameter:2.5m
Color:Red,Green,Blue,White,Yellow,Pink
QTY Of LEDS:2304pcs
Rated Lifetime:More Than 5,0000
Working Temp:-30C To 60C
Certification:CE,Rohs,etc..
Warranty:1 Years
Outdoor/indoor led simulation weeping willow tree lights HL-WLT040
The LED willow tree drape softly down to the floor.In a light breeze, the branches will often gently sway, making them the perfect installation for a stunning outdoor display. The natural structure of a willow tree made it the perfect tree to illuminate.
Major specifications:
Product height: 3m(10feet) -customizable
Product width:2.5m(8feet)-customizable
LEDs quantity: 2304pcs
Voltage: 24V, 110V, 220V-240V
Leaves's color & LEDs color: Red,Orange, Green,Blue,White,Yellow,Pink, Purple
Easy to be installed and disassembled.