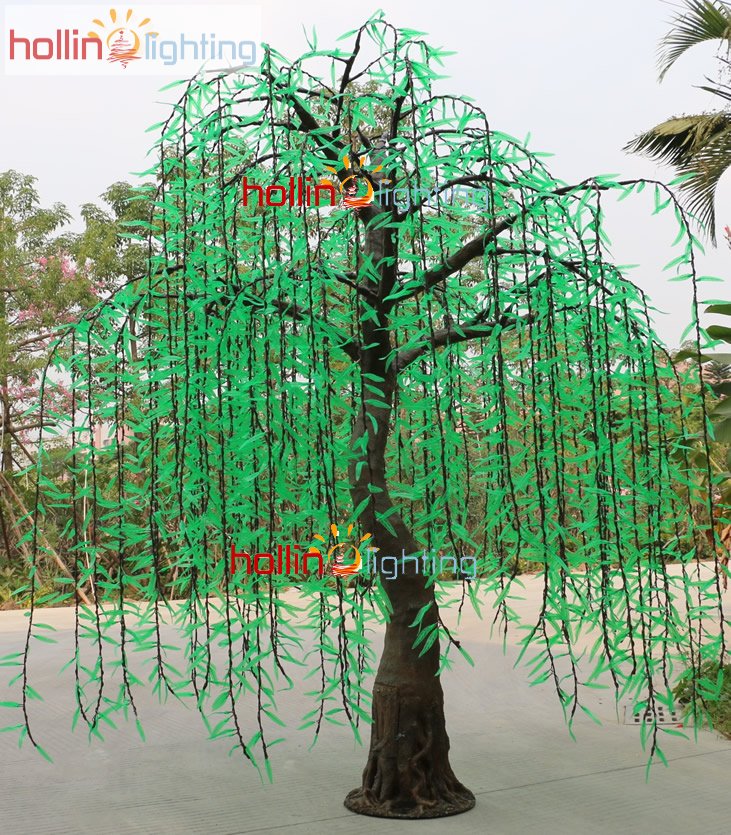 Hot selling LED simulation willlow tree HL-WLT022-G 2.8m 4600LEDs
Voltage:24v,110v,220v,230v
Height:2.8m
Diameter:2.8m
Color:Green, White, Red,Blue,Yellow,Pink, Purple, RGB changing
QTY Of LEDS:4600LEDs
Rated Lifetime:More Than 5,0000
Working Temp:-30C To 60C
Certification:CE,Rohs,etc..
Warranty:1 Years
Hot selling LED simulation willow tree HL-WLT022-G 2.8m 4600LEDS
The LED willow tree will look even more beautiful when it lights up!!! The lighted leaves photo is as per below for your comparison! It is available in different LED colors as well.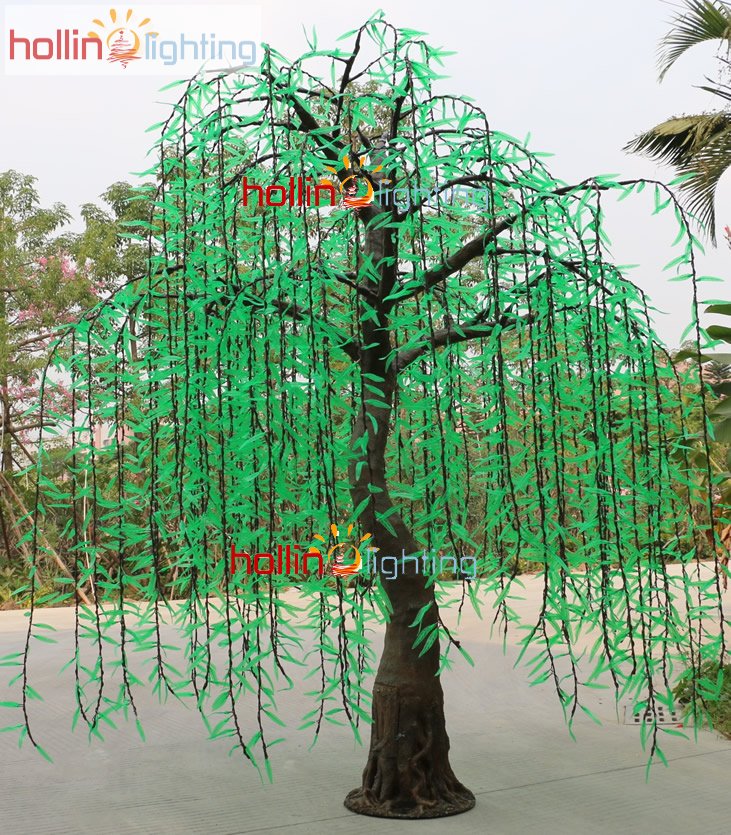 Add Hollin Lighting Electric Co.'s LED trees to your garden!!! Be different with your own unique styling. Spice up the atmosphere at your venue. Our high-quality LED Trees are different and amazing at the same time and will be perfect for any of your event or location. You can design the whole tree's shape easily by yourself as the branches are flexible.
Hollin Lighting Electric Co.'s (
www.hollinlighting.com
) LED landscape tree lights is also known as
LED willow tree
or LED tree lights, its price is decided largely by its LEDs quality and quantity, the wires quality, the blossoms and its trunks' quality and the color, etc...
All our high-quality LED tree lights mainly enjoy following features:
1. Simple installation
2. Simple disassembly for your stock use(if needed)
3. Free of maintenance
4. High quality UL/UK BS/SAA/CE GS standard; with CE, Rohs certificate
5. Low power requirements
6. Low energy consumption
7. Long operation lifetime
8. Brightness adjustable control; Blinking function
9. Anti-dazze /Non- glare
10. Safe and environmental-friendly product
11. Lifespan: 50,000---100,000 hours
12. Warranty: 1 year and free maintenance
Should you have any question, please don't hesitate to contact us.