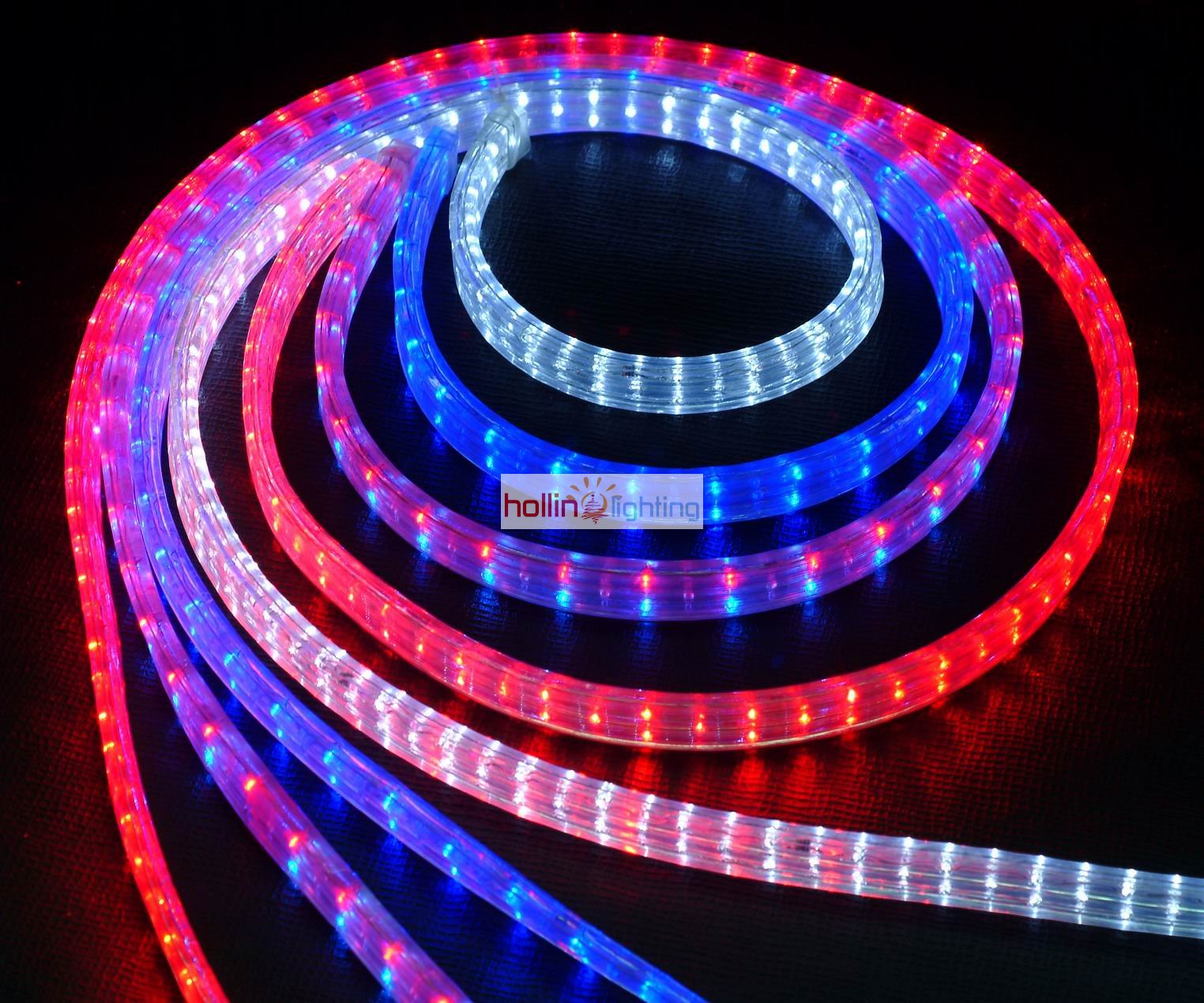 2 Wire LED flex rope light in flat, color changing HL-LR-2F-02
Type:2 WIRES
Length:80m/set,100m/set,customized
Voltage:DC12v/24v, AC110v/220v
Color:Red,yellow,blue,green, white,warm white, pink, purple, RGB changing
Rated Lifetime:Over 50,000 hours
Working Temp:-30C To 60C
Certification:CE,Rohs,etc..
Warranty:1 Years
2 Wires LED rope light in flat, different colors
LED rope lights are ideal to be used to decorate your weddings& events; hall ways, movie theaters & bars,
stair cases; bathrooms or living rooms; dog houses; garages, fences etc... Thy are one of the most popular
LED lights to use in various situations and places.
LED Rope lights are easily customized and can be cut at 30" intervals while providing amazing versatility because of their extreme flexibility.
Specification:
Voltage: DC12v/24v, AC110v/220v
Size: 13*11mm
Lamp bead size: 25LEDs/meter; 30LEDs/meter, 36LEDs/Meter
Cutting Unit:1m
Materials:ultra-high brightness LED, full cooling and good quality wire, high purity imported and
environmental protection PVC plastic
Color: Red,yellow,blue,green, white,warm white, pink, purple, RGB changing
Max connect: 100m(safe and extendable)
Packing: 1 roll/carton
For both indoor and outdoor use
You can upgrade led rope light for different lengths (longer or shorter) or several colors with the accessories
power cords and power connector...etc!